elcome to the Steveston Village Community Website!
As the foremost authority on business and tourism in Steveston BC, we provide a wealth of information on enterprises and activities within historic Steveston. Browse around and have fun!
---
---
Community Events December 2009:
---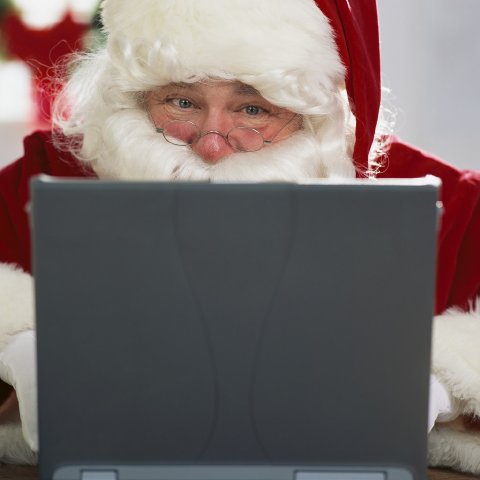 GULF OF GEORGIA CANNERY SOCIETY

Gulf of Georgia Cannery



Gulf of Georgia Cannery
National Historic Site of Canada
Come check out the new look of the Cannery Store this Holiday Season. We've redone the store from top to bottom, so visit us on:
December 4: 12 noon to 8 pm
December 5-7, 11-14 and 18-21, (Friday, Saturday, Sunday, Monday): 12 noon to 5 PM
Santa arrives December 5 at 2:15 p.m. , bring your camera!
Expanded Hours for 2010
To help celebrate the Winter Olympics, the Gulf of Georgia Cannery National Historic Site will open early for the season, on February 1, 2010. We will be open Daily from 10 am to 5 pm until October 31, 2010, so bring your visiting friends and relatives and show off the history of Steveston with a tour through the Cannery.
We are always looking for volunteers, if you are interested call us at 604-664-9009, or e-mail gog.info@pc.gc.ca.
Thanks,
Rob Hart, Marketing Co-ordinator
Gulf of Georgia Cannery Society
12138 Fourth Avenue
Richmond, BC V7E 3J1
t: 604.664.9134
STEVESTON ROTARY Seniors Christmas Party
Dec. 19 @ 1 PM (Sorry this Free event is fully booked)
(cash donation to School breakfast program accepted)
Steveston Rotary Santa Claus Parade
December 23 @ 7 PM in Old Steveston
and along west Moncton Road ~7:30 pm.
(cash donation for school breakfast program optional,
or non perishable food donation for seniors in need)
WESTWIND NEIGHBOURHOOD WATCH
Westwind neighbours! We are looking for members for the Neighbourhood Watch Program. Please contact
Westwind School or headored@shaw.ca for more information.
Being a member of Neighbourhood Watch is a rewarding experience. Meet your neighbours, get some exercise, and get to know your neighbourhood. Experience the satisfaction of giving something back to the area where you live.
We observe, record and report any unusual activity - we are not expected to act as police officers. If at anytime personal safety or property damage is a concern, the RCMP is called.
Every Friday and Saturday night, volunteers pair up to patrol the Westwind streets and Westwind Elementary School. Since the late eighties, these walkers have been a visible presence in the neighbourhood and have proven to have a deterrent effect on crime.
BRITANNIA SHIPYARD PRESENTS
Tom Lewis in Concert
From traditional shanties to songs fashioned out of his own seafaring background, Tom Lewis recruits his audience for a voyage that turns reflective, dramatic and humorous.

Friday, January 15, 2010
Doors Open 6:30pm
Concert 7 pm

Tickets $12 in the Britannia Shipyard Gift Shop
5180 Westwater Drive
Richmond, BC

604-718-8050

Angela Soon
Special Projects Coordinator
Britannia Shipyards, National Historic Site
Community Services Department
T: 604-718-8037
F: 604-718-8040
asoon@richmond.ca

5180 Westwater Drive,
Richmond, BC, V7E 6P3
MURCHISON GIFT SHOP
Have You started your Christmas shopping yet?

Our little gift shop carries maritime books, Belgian chocolates, cards, tiles with images of Steveston, glass sea stars and sea horses, unique, handcrafted jewellery and many other treasures for the "hard to buy".

Hours: Saturday, 10 - 4 pm and Sunday, noon - 4 pm
Britannia Shipyard, National Historic Site 5180 Westwater Drive, Richmond (south end of Railway, behind Homma School)

RICHMOND MARITIME FESTIVAL 2010
August 20 12:00 - 5:00pm
August 21 & 22 10:00am - 5:00pm

Location: Britannia Shipyard,
National Historic Site 5180 Westwater Drive
(At the southfoot of railway Avenue) FREE!
CHRISTMAS AT LONDON
HERITAGE FARM

Ph: 604-271-5220
6511 Dyke Rd,
Richmond
www.londonheritagefarm.ca

With the heritage farmhouse decorated for Christmas,
The London Heritage Farm Society is offering many
special holiday events:

Tea Room, Gift Shop &
Heritage Farmhouse
Saturday & Sunday, 12 noon – 5:00pm

Christmas Teas
Sat. Nov. 14 to Sun Dec 20
Sat & Sun only, 12 noon – 5:00pm

Live Entertainment
in the Tea Room
Sun. Dec. 5, 12 and 19, 3:00 – 4:00pm
Also: Rentals for Private Events and Group Bookings for Tea. Please note that the farmhouse is closed Dec 21/09-Feb 6/10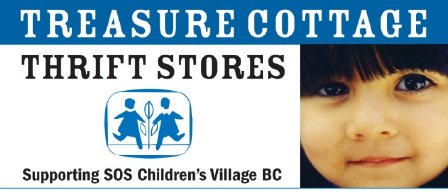 Treasure Cottage Thrift Store located at 3800 Moncton Street in the heart of Steveston is in need of mature volunteers willing to donate 4 hours a week to assist us in sorting, pricing and merchandising incoming donations. All net proceeds directly support the SOS Children's Village BC (www.sosbc.org)
Store hours are Monday through Saturday from 10:00 to 4:00 and Sundays from 11:30 to 4:00
Volunteering is a great way to support and give back to your community and great for your resume as well!! We are a group of dedicated volunteers who love to laugh and socialize while we work. Please call Barb at 604-274-8866 for more information.
Come and shop for amazing bargains, check out our daily specials or drop off your gently used adult clothing, books and household items.
We can now offer to pick up small articles of furniture only for a small fee and space permitting.
Visit our website at www.sosbc.org.
"Nothing in the world is more important than to care for a child".
THE RICHMOND HOSPITAL AUX. THRIFT SHOP
We are open Monday through Saturday, from 10 am to 3 pm. We have an ever-changing stock of gently used clothing and household goods.
Come in and see what wonderful Christmas items are now available. Good bargains to be had to cheer your holiday season.

The store is located in the restored heritage church building, 3731 Chatham Street at the corner of Chatham and Second Ave in Steveston.
New volunteers are always needed. If you are interested, please come into the shop on Monday and ask for Carole or on Friday, ask for Lorna. All our money goes to buying equipment for the Richmond Hospital.
STEVESTON MUSEUM AND POST OFFICE
THINK LOCAL FOR ALL YOUR HOLIDAY POSTAGE!!
The Steveston Museum Society would like to remind all Businesses and residents about the services they offer. Buy your stamps through the Steveston Post Office that the Post Office is run by the Society and all proceeds are used to operate the Museum. SUPPORT YOUR LOCAL MUSEUM.
STEVESTON COMMUNITY POLICE STATION
4371 Moncton Street
Richmond, BC V7E 6M2
Phone: 604-713-2323
Fax: 604-713-2309
New Hours of Operation:
Open 7 days a week: 9:00am - 5:00pm*
Closed on Statuary Holidays, except July 1st
*Pending Officer Availability

STEVESTON HARBOUR AUTORITY –

http://www.stevestonharbour.com/
Catch of the Day at Fisherman's Wharf is now online. Consumers can view available seafood daily in the below box. Sellers at the Sales Float, can call in their Catch at (604) 272-5539. (Editor note: Thanks to the newsletter sent to me by www.savvyinsider.ca, I was able to catch this information so people can call or visit them instead of calling me!! – Sue Girling)
---
Previous Announcements