STEVESTON BUSINESS TO BUSINESS E-NEWSLETTER


This FREE e-newsletter is published by Sunor Enterprises Ltd. throughout Steveston on a monthly basis. It includes New Businesses, Community Events and news of important "Happenings" in our community. If you would like to advertise a sale, your new business or any other community business events, send us an email at sunor@steveston.bc.ca . We will include it as space permits. We reserve the right to refuse any information deemed inappropriate.

If you would like to receive the newsletter by email, monthly, just send your email address to sunor@steveston.bc.ca and we will send you the latest happenings and more each month.

Send us your feedback!
This E-Newsletter has been published since 2000 and this site continues to have traffic increasing each month. We are looking for feedback. Your input, as a reader, is very important to the success of this newsletter. It's intent is to keep the community working together. We would appreciate if you could take the time, and we welcome all questions, comments, or criticisms at:sunor@steveston.bc.ca or Tel/fax: 604-275-9452


NEW BUSINESSES and BUSINESS HAPPENINGS IN THE COMMUNITY

---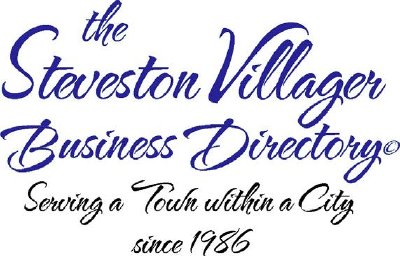 We are now taking reservations for the
Summer 2010 issue. Position is on a
first come basis. For more information
please contact:
sunor@steveston.bc.ca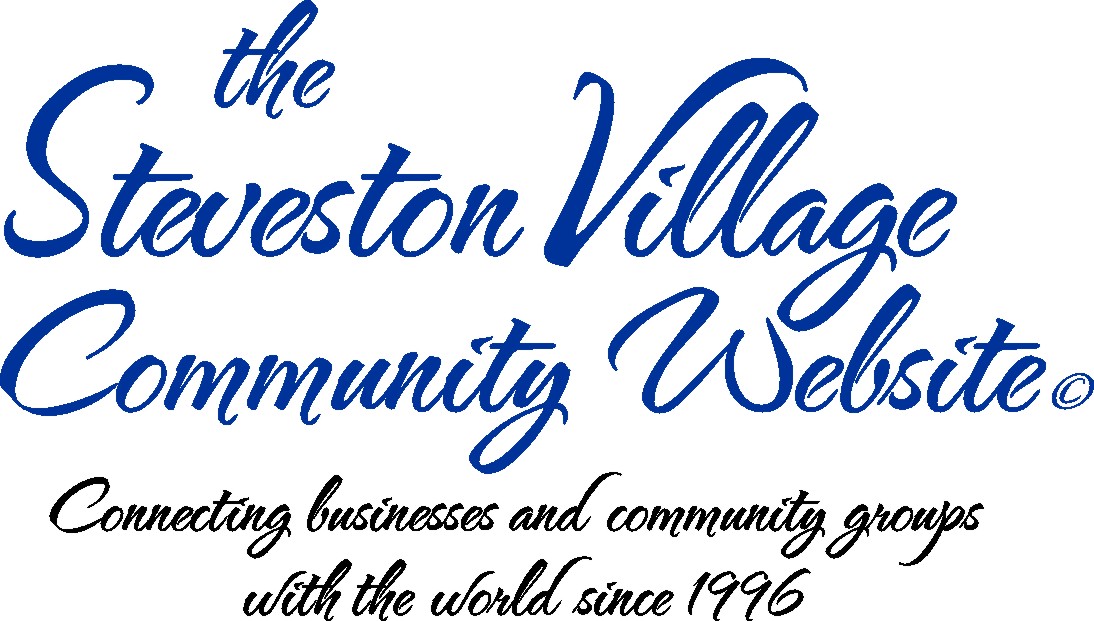 Give your business the Gift of Connection in 2010 at, www.steveston.ca
For more information www.steveston.bc.ca/services.html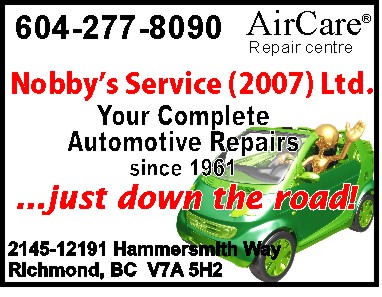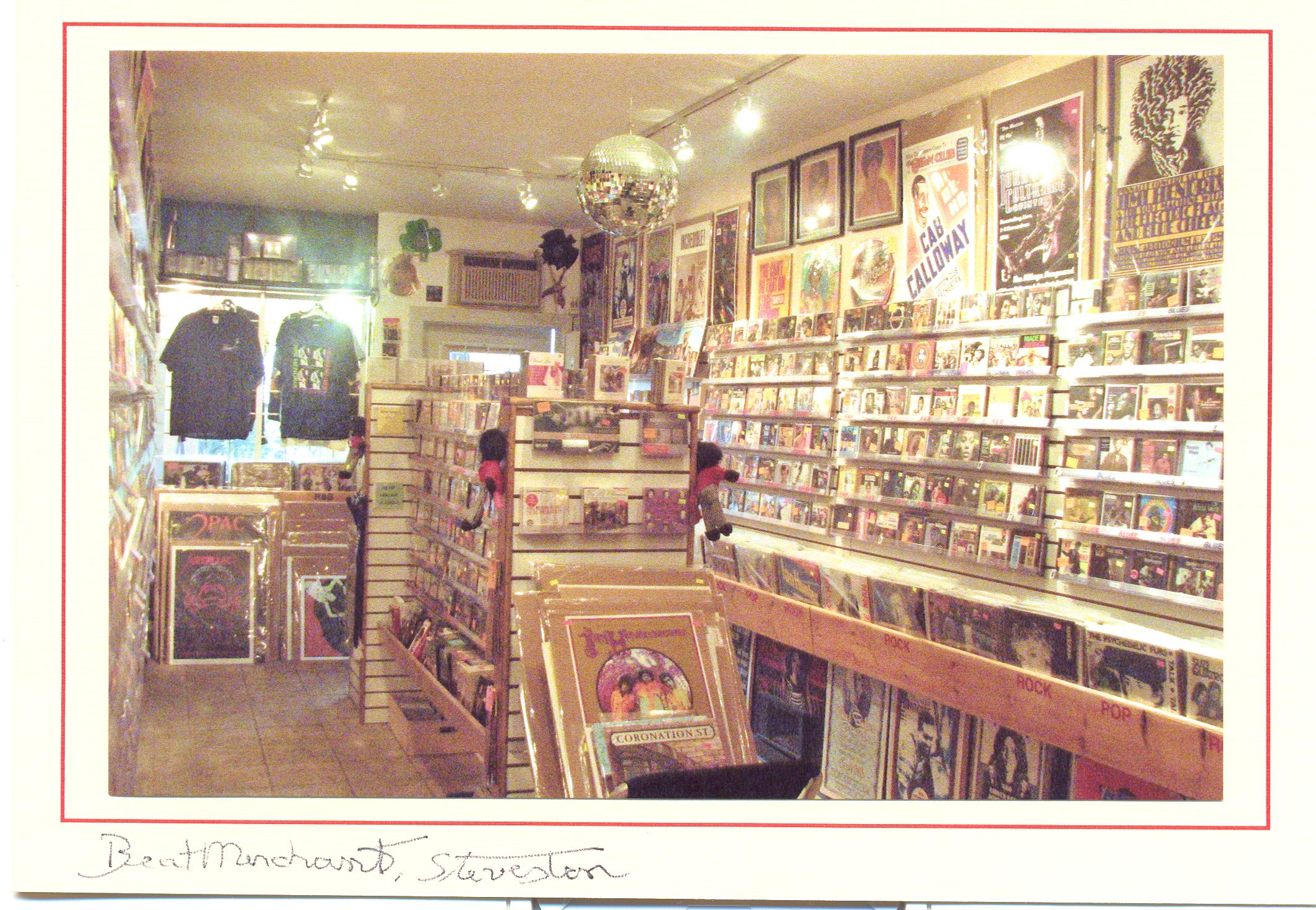 BEATMERCHANT
Hi Folks : This Month at The Beatmerchant CDs & Records.

NEW VINYL LPs, NEW CDs, POSTERS, LOADS of SOCCER & RUGBY STUFF! and lots more!

Dr Feelgood, Ian Dury, Vera Lynn, Beatles, Georgie Fame, Cliff Richard, Susan Boyle, Alabama 3, Dead Men's Bones, Jimi Hendrix, Them Crooked Vultures, Small Faces, Van Morrison, Syd Barrett, Robin Trower, Kinks, Prince, Jeff Beck, Jimmy Page, Rod Stewart, Shadows, Edith Piaf, Frank Zappa, Johnny Reid, Lava Lamps.
KD Land, Michael Buble, Sade, Tom Waits, Rolling Stones.



IT's Always FUNKADELIC at the BEATMERCHANT

Happy Trails,
Frankie Neilson
The Beatmerchant
12240 2nd Ave @ Bayview
604 204 0044
South Arm United Church
11051 No. 3 Road (corner of No. 3 Rd & Steveston Hwy)
Mon/Wed 5:30pm
Tue/Thu 6:00pm
Sat 8:30am
St. Albans Anglican Church
7350 St. Albans Road (corner of St. Albans and Bennett Roads)

Sat 10:00am

Ukrainian Community Society of Ivan Francol
5311 Francis Road, Richmond (between Railway Avenue & No. 2 Road)
Monday/Wednesday (Lite) 9:00am
For more information contact Janice (604) 813-3990
Janice.jazzercise@shaw.ca
Or check out our website at www.jazzercise.com


MEOW + BARK AVENUE
Moving Sale Up to 40% off Accessories Coats, Sweaters, Boots, Collars, Leashes, Beds, Toys, Bowls, Placemats, Carriers and More!!! 25% off Treats 15% off Food. New location is 12211 Number 1 Road and Moncton St (opposite MacDonald's)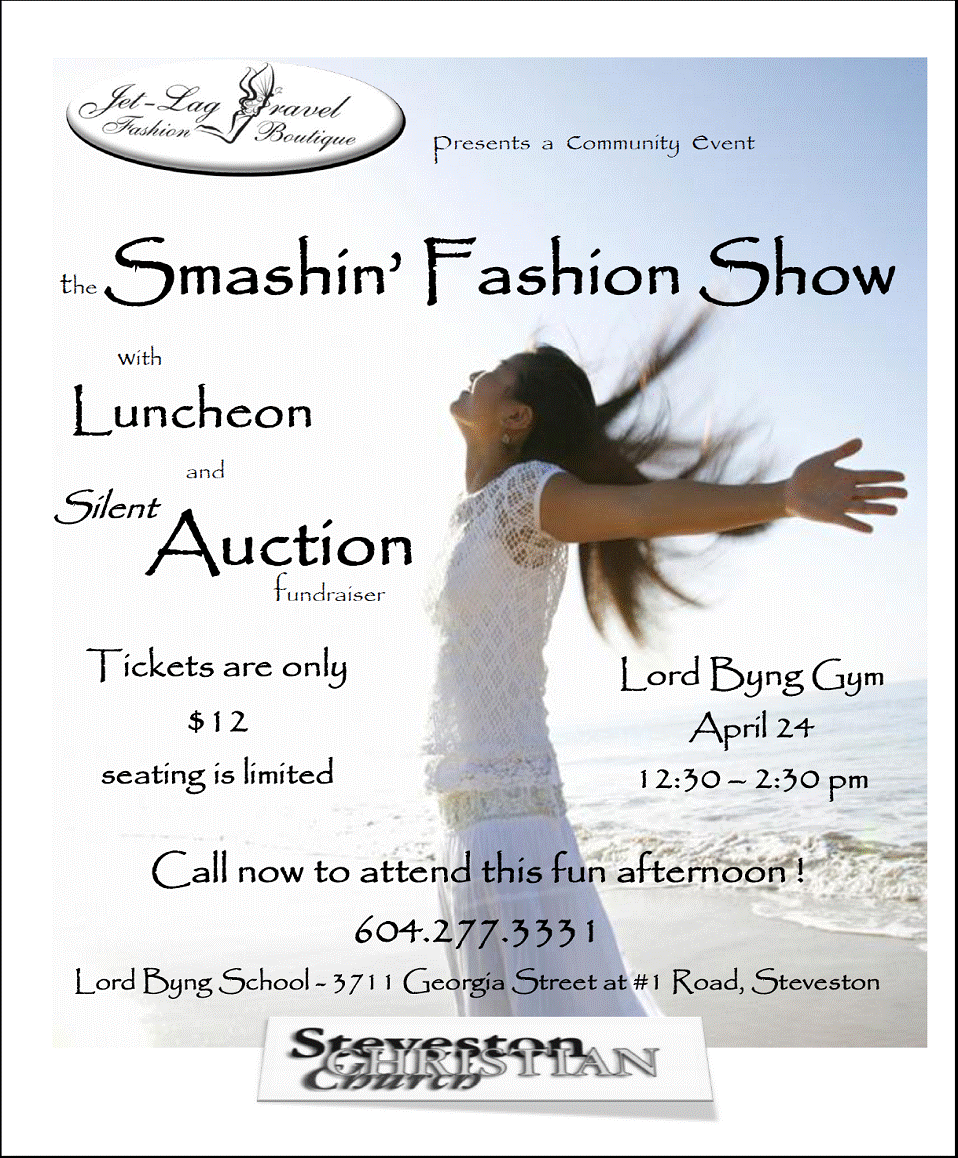 MONCTON DENTAL

- "To help promote good oral health we are offering a complimentary standard oral exam for all new patients during oral health month in April.
Come in and meet us!"
HAND DRUMMING WORKSHOP - with Milton Randall
Level 1: Intensive One Day Program
Date: April 17, 2010 (Sat.) 10:00 to 2:30 pm
Location: #8 - 12180 Horseshoe Way, Richmond
(Steveston and No.5 Rd, Behind Ironwood Mall)
Registration Deadline: April 15 (Thursday), 2010
Cost: $42 per person
Drums provided, follow up and support material available.
Lunch Provided.

Designed for:
• Beginning to Intermediate level.
• Music and classroom teachers who want to introduce a hand drumming (African/ Latin) component into their classrooms.
• Individuals who want an introduction to hand drumming for personal enjoyment and stress release.
• Basic hand technique and standard patterns for the djembe.

Please call 604-241-0774 or e-mail miltonr@shaw.ca
Visit our web site www.gmpercussion.com
STEVESTON MERCHANTS ASSOCIATION
| | |
| --- | --- |
| | The newly formed Steveston Merchants Association is committed to promoting the unique waterfront village of Steveston as a vibrant destination to shop, dine, live, work, explore and play to benefit the business community. |
Meet the Board of Directors: Back Row (left to right): Sarah Gordon (Pieces), Marlene Heroux (H2O Hair & Nail Co.), Carolynne Palla (Steveston Kids), Bryan Johnstone (Riverside Mortgage Group), Stan Boychuk (Meow & Bark Avenue). Front Row (left to right): Vince Morlet (Tapenade Bistro), Odile Gagne (A Monkey Tree), Chris Manaras (Charthouse Restaurant), Nicole Allen (Candy Aisle), Barbara Corder (Treasures Boutique), Jim van der Tas (Blue Canoe Waterfront Restaurant).

Visit the temporary website www.exploresteveston.com

Members: A Monkey Tree, B & D Spa, Bare Basics Lingerie, Biggar Real Estate Services, Blue Canoe Waterfront Restaurant, British Beat Merchant, Cake Art, Candy Aisle, Charthouse Restaurant, Gudrun, H2O Hair & Nail Co., Jet-Lag Travel Boutique, Meow & Bark Avenue, Pajo's, Pieces, PierSide Deli, The Point, Prickly Pear Garden Centre, Riverside Mortgage Group, Sockeye City Grill, Splash Toy Shop, Steveston Kids, Steveston Real Estate Sales, Tapenade Bistro, Treasures Boutique.
New members welcome. Contact info@exploresteveston for membership information.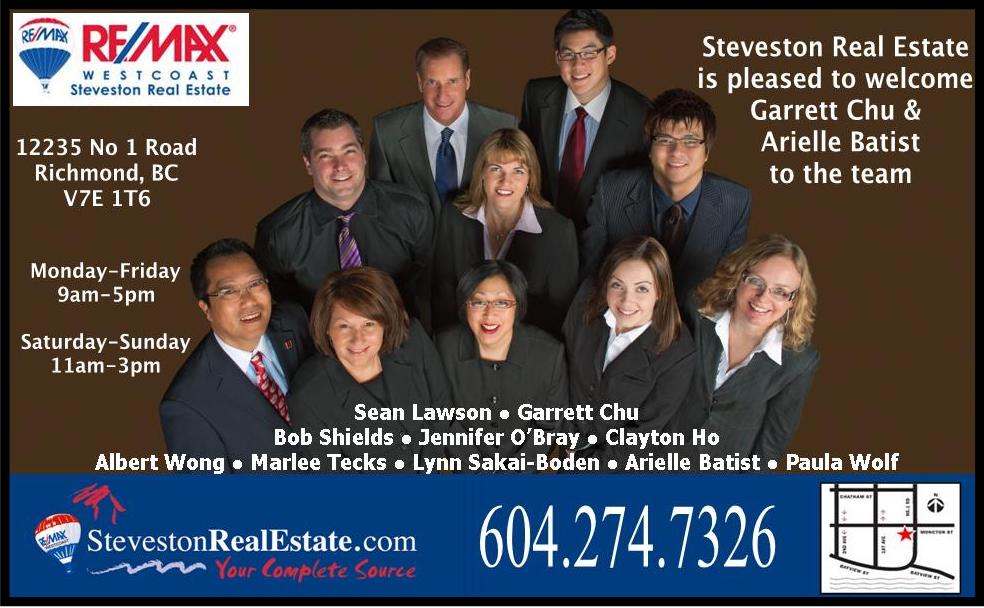 | | |
| --- | --- |
| | It's that time of year again folks! The whales are back and we are ready to get you out on the water. Five new babies were born this winter and all three pods were spotted in the area |
| | |
| --- | --- |
| earlier this year. Check out our website for Easter specials, seniors discounts and event days or just mention the Steveston Villager when you book for an instant 10% discount. Book online www.vancouverwhalewatch.com or call 604-274-9565. Looking forward to taking you out to see our magnificent Orcas! | |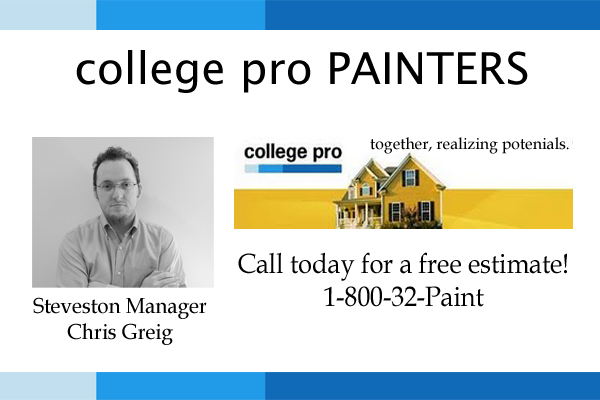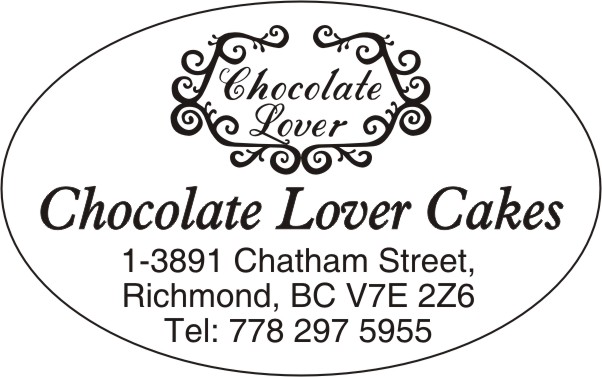 Here are some wonderful creations!!
Made to order Creative cakes for all occasion.
1-3891 Chatham St. Richmond BC
Tel. 778 297 5955
www.chocolatelovercakes.com
chefannie@shaw.ca
Open Tuesdays to Saturdays, 10-5pm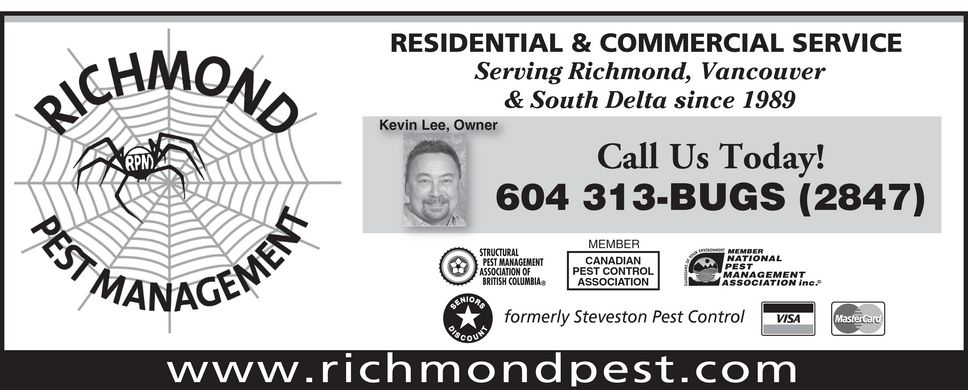 store Hours: Monday - Saturday 9:30 a.m. - 5 p.m.
OPEN SUNDAYS 1
The Clothes Encounter will be celebrating it's 25th anniversary on Thursday April 1st. Come and join Pam and Margaret for our STORE WIDE SALE . Prizes and giveaway's throughout the day.
Mention you saw this ad and we will take 10% off your purchase!

The Clothes Encounter proudly supports MOMPRENEURS" and their products, Visit our store in beautiful Steveston
3820 Moncton Street, Richmond, BC (Steveston)
Tel 604.271.0310
email: contact@theclothesencounter.com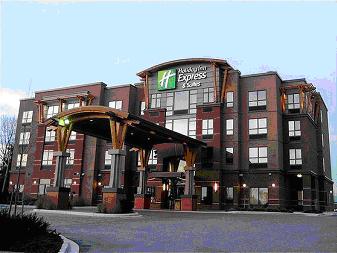 Top 10 reasons to stay at our Holiday Inn Express Hotel & Suites, Riverport-Richmond, BC Canada
1. Complimentary Airport Shuttle, 24 hour !
One hotel, no other stops (on-demand service).

2. Complimentary Breakfast, hot buffet ! everyday.

3. Complimentary parking, very very large or small car, we accommodate it all.
Free long term parking; park, stay and GO, fly away – park free for 1-2 weeks.

4. Brand NEW hotel, my personal favourite ! New New New, Free internet, wired and WIFI !
plus enclosed private business centre with printer all FREE.

5. Large Rooms, spacious comfortable with the most amazing SERTA beds !

6. Location location location – the best 'to do' and 'dine tonight' right out our door (Riverport Entertainment Complex)

7. Quiet, very quiet-off the flight path in Richmond, BC

Canada – International Airport City YVR

8. Guest reviews are the real true story – check us out, our staff and service 'ROCK' see for yourself www.tripadvisor.com & www.hierichmond.com

9. Microwave, fridge, and coffee station in every room
PLUS suites, kitchenettes and full kitchen units (studio, one & two bedrooms).

http://hierichmond.wordpress.com/

For more information please email or call Anna asmith@hieRichmond.com or 604-248-8200


Holiday Inn Express Hotel &
Suites, Richmond's Newest
Hotel – Vancouver Airport
Shuttle and Free Hot Buffet start to your day.
THE COMPUTER TUTOR - If I can't fix it, it ain't broke!
Ken is a local computer technician who has been serving the friendly folks of Steveston since 2000. Relying on word of mouth recommendations, his clientele has steadily grown in the last 9 years. Whether you need an upgrade, a complete installation, or any other form of assistance, THE COMPUTER TUTOR can definitely get you going! Seniors enjoy a substantial discount at just $30.00 per hour. Looking forward to hearing from you.
Please call Ken at 604 271-4462 or Email Ken at thecomputertutor@telus.net
JOHN YAP PROVINCIAL MLA
JOHN YAP MLA for Richmond-
Steveston has moved his
constituency office. It is now located
at #115 – 4011 Bayview Street
Richmond, V7E 0A4
STROLLER STRIDES

Stroller Strides is happy to announce a new session of Lean Mommy Bootcamp at a new location at a private studio behind Ironwood. 6 week session starts on Mon April 5th 2010 at 7:30pm. For more information or to register contact aparry@strollerstrides.net. A new session of Fit 4 Baby prenatal fitness will start up the first week of April at the Hammersmith Studio.
As well we have new locations and times for our mom & baby outdoor Stroller Stride class through the City of Richmond. South Arm on Mon & Wed at 9:45am-10:45am we meet at the front entrance. Steveston on Wed and Thursday at 11:00am meeting at the centers parking lot. Both South Arm and Steveston classes are registered classes via www.richmond.ca
New Zen Fine Chinese Cuisine

To our valued customers,
We are pleased to announce that we have just newly relocated the New Zen Fine Chinese Cuisine from Alexandra Road of Richmond to the new located; Heart of Steveston Village. We would not only feature old time favorites, but also many new exciting dishes with modern fare.
For reservations and further inquiries, please feel free to contact us at 604 272 2777 or email zenfinechinesecuisine@gmail.com

We look forward in serving you in the near future!
12th HOUSE HEALING ARTS
Over 25 years caring for your health

Classical Homeopathy versus suppressing symptoms?
- "You are only as strong as your weakest link". Pharmaceuticals suppress symptoms. Homeopathic medicine will help many conditions, acute infection and chronic disease. Most of all Homeopathy will enhance your resistance to stress and anxiety often the starting point of all illness.

Spring Detox?
- Programs to lighten up, and to cleanse your body

Give Your Body the Necessary Essentials
-- Douglas Labs and Pure Encapsulations are professional standard and high potency. Custom programs for individual requirements supplying the essential vitamins, minerals, EFA's and more.

Remove congestion and improve energy flow
- Bio-Energy Massage 60 or 90 minute treatments Aroma therapy, Hand on Healing. Hot Stones, Reflexology, Shiatsu, in one treatment!

Why you are here?
- Understand your life's lessons and gifts as a foundation to comprehend current cycle of manifestation with a Pleiades astrological reading.
Catherine Dean RCSHom, DCH
Classical Homeopath
"Over 25 Years Caring for Your Health"
www.12th-HouseHealingArts.ca
604-271-Heal (4325)
In the heart of Steveston

THE STONE HEDGE B&B www.thestonehedge.com would like to thank all those great restaurants in Steveston, businesses and friendly folk who have made our guests feel welcome in our city for the Olympics.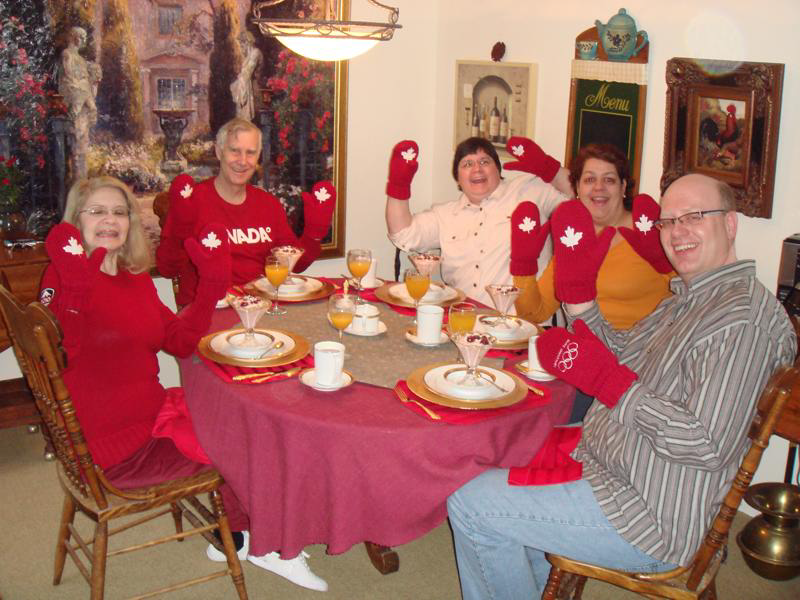 www.fusionfitnessstudio.com
604.275.1110

We want you feeling,strong, healthy and empowered. Whether you are looking to sculpt your body, or just have fun, Fusion Fitness offers something for everyone.
Pilates classes available daily. All levels welcome! Call today and schedule your free orientation class.


STEVESTON VILLAGE ORTHOPAEDIC & SPORTS THERAPY CLINIC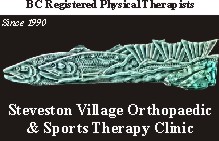 102 - 3811 Chatham St., Tel/Fax 604-241-0933

is your one stop store for all your design and decorating needs.

We service both residential and hospitality industry.

We specialize in custom furniture manufacturing, refinishing, restoring, custom upholstery, custom millwork, cabinet re-facing refinishing, window coverings, antique restoring, project management and more.

There is no job too big or small. We can help you with all your renovation needs; color selection, space planning, furniture layout and material selection to create your own unique style.
Call our design consultant today to make an appointment for all your design needs.
105-12417 No. 2 Road Richmond BC V7E 6H6
604-204-0700 Fax 604-204-0754
email pacificdesign@telus.net web www.pacificdesign.ca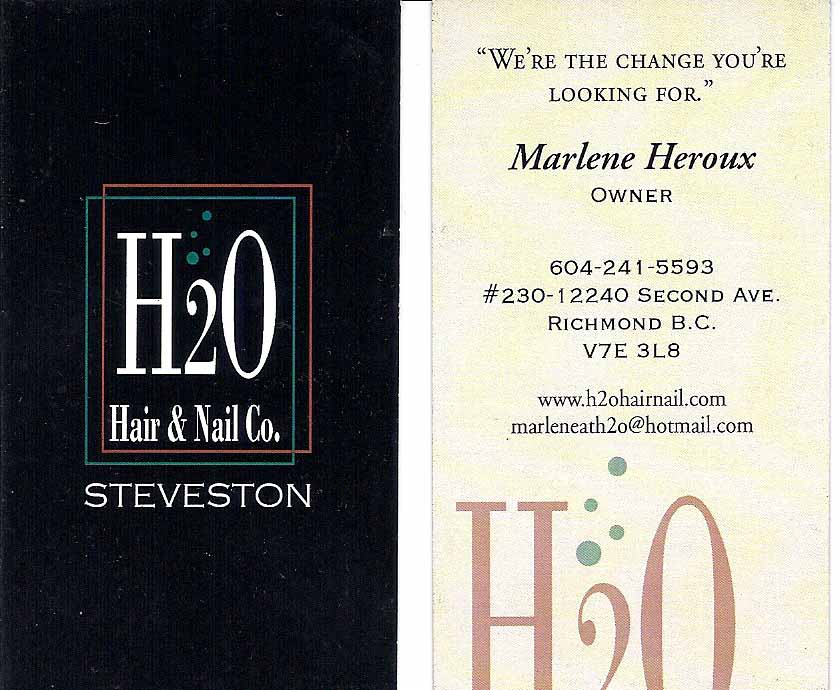 H2O HAIR & NAIL CO. is hopping!
Why? Because…" WE'RE THE CHANGE YOU'RE LOOKING FOR" just ask any of our clients. Hair is our passion and color is our strength. *Mention this ad and receive Diamond Shine shampoo and conditioner when you book your color or highlights with SIMON.*
Our jewellery sales are brisk and I've recently added 2 new sterling silver designers' creations. Local artist Christine Rio has an eye for outstanding designs. As I write this I'm almost sold out, so more coming soon. Her designs are one of a kind,…love it!
Daintier styles are available with my other selections from Aaron and these creations come from faraway places
Also with semi precious stones.
WIGS FOR KIDS will be receiving a huge selection of donated pony tails this month. And on board supporting the cause Is FREETOES socks. They have donated these designer toeless socks, so that everyone booking their appointment and donating their pony tail will receive their very own pair. Thank you Kate and Karina. 
I have a good selection and they're only 5.00 a pair.
H2O is now a proud member of The Steveston Merchants Association.
Come join us Steveston merchants.
H2O HAIR & NAIL CO. 230-12240 SECOND AVE RICHMOND BC V7E 3L8
604 241 5593 www.h2ohairnail.com marleneath2o@hotmail.com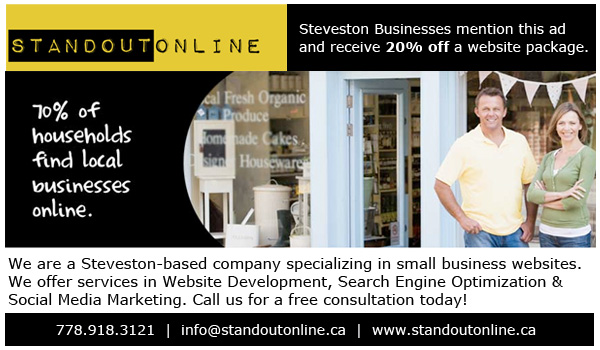 COOL SECRET SPA LASER CLINIC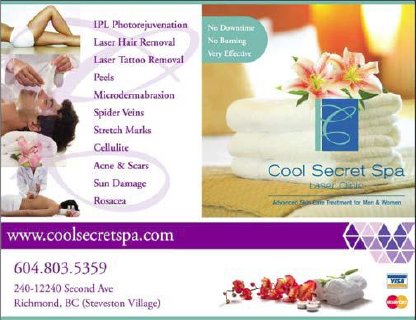 240 12240 Second Ave
604 803 5359
www.coolsecretspa.com
By appointment only.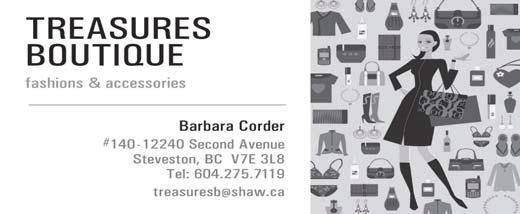 Spring has Sprung
at
Treasures Boutique
Spring arrivals are popping up at Treasures Boutique; just in time for this beautiful change in weather !
XCVI: You won't want to miss this new and exciting collection. XCVI is about wearability, comfort and style. Breathable fabrics that drape without clinging, flattering all body shapes. They'll mix and match beautifully with other items in your wardrobe. Clothes that feel comfortable all day long, and can be worn from day to evening, dressed up or down.
The Village Easter Egg Hunt : bring your little ones out for the Egg Hunt - Saturday April 3rd , 1 - 3 pm.
Happy Anniversary: This April will mark the 5th Anniversary of Treasures. To all our loyal customers, I wish to express my appreciation and a very special thank you for your continued support and referrals.
Taste of Steveston Fashion Show: back for our 3rd year !!
Thursday, June 24th. Tickets available at Treasures
or the Steveston Community Centre.
PS: They sell out very quickly !!!
See you at Treasures !!

RUSSEL SEAN FITNESS
BOOTCAMP - IT'S BEACH BODY TIME!!
• All fitness levels *Indoor classes
• Year round classes–join anytime
• Located in Richmond
• Russel Sean Favel–604-341-4288
• www.russelseanfitness.com
• Email: rsfitness@telus.net
Personal Training Also Available



Come Celebrate Spring at Serendipity's Backyard! There's lots of new stock, from Sonja Picard Jewelry to a replenished stock of gems and gifts! There are also a variety of sessions with our Spiritual Readers, as well as monthly healing meditation Circles.
Located at 120-12031 First Ave. Steveston.
604-275-1683 Now open Mondays!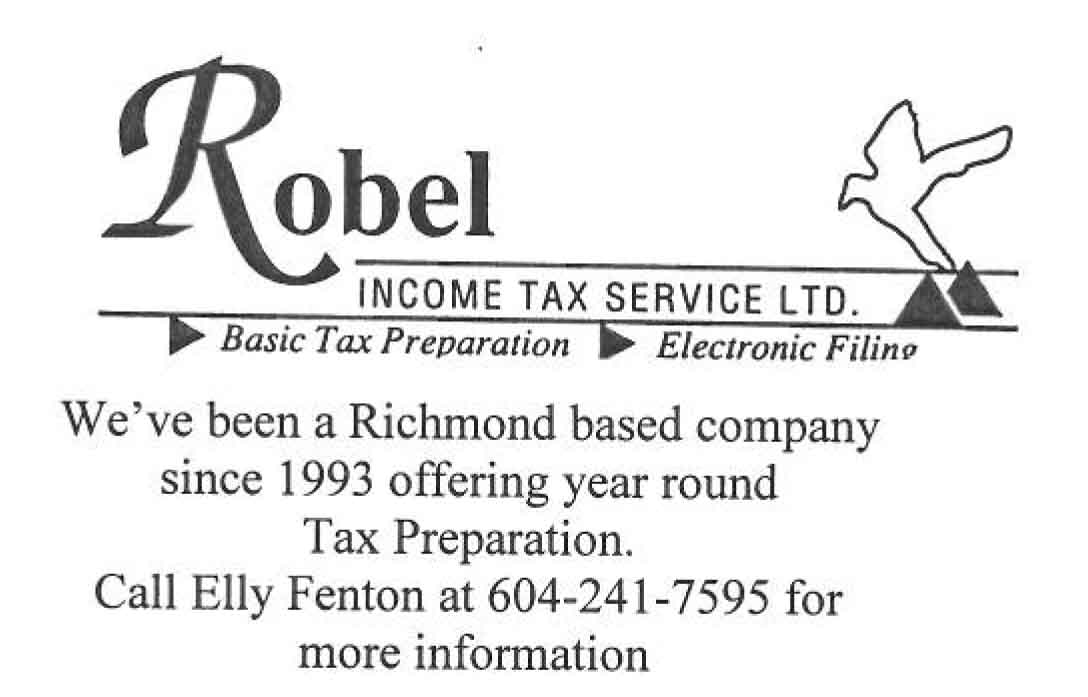 CREATIVE MOVEMENT AND ART AND/OR BALLET. classes for boys and girls. Specializing in toddlers, preschoolers and the young child, 2 ½ to 9 years old. Groups are small, allowing for more personal attention.

-Our atmosphere is family oriented and you and your child will feel at home in our studio.
Each family is special, and each child is unique. All of our students are given the
opportunity to challenge themselves and develop their skills and talents at their own pace.

-Our classes are FUN! Your child will have a great time, all while learning, through dance,
skills that help their minds and bodies develop as they learn coordination, memorization,
and social skills.

www.movementstudio.ca - 604-272-0607
gabriela@movementstudio.ca
PAST TENSE MASSAGE THERAPY CLINIC

We would like to welcome Diana White RMT to Past Tense Massage Therapy Clinic! Diana has relocated her practice from Kitsilano, and is available for appointments Tuesday & Thursday 8:00 am to 2:00 pm